The season
Silvia | Online
Emmerich Kálmán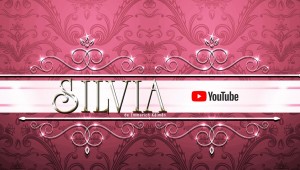 World premiere
Teatrul Johann Strauss din Viena, 17 noiembrie 1915
Romanian Opera Craiova Premiere
15 mai 2014
Time Length
aprox. 3h – o pauză
Extra info
Spectacol în limba română
Operetta in three acts composed by Emmerich Kálmán (Imre Kálmán).
Libretto by Leo Stein, Bella Jenbach, András Kürthy
Original title: Die Csárdásfürstin – The Csardas Princess. The operetta was initially titled Long live love.
Spectacol online
https://www.youtube.com/watch?v=D-wubI_W0Ec
Înregistrare TVR - Studioul Teritorial Craiova
Regia artistică: András Kürthy (Ungaria)
Conducerea muzicală: Gheorghe Stanciu
Scenografie: Răsvan Drăgănescu
Coregrafie: Adrian Mureșan (Cluj-Napoca)
Asistenți regie artistică: Edith Mag, Arabela Tănase
Asistent coregrafie: Olguța Ilie
Concert-maestru: Dan Bozgan
Maestru de cor: Bogdan Botezatu
Pregătirea muzicală: Corina Stănescu, Maria-Cristiana Stan
Regia tehnică: Costinel Stancu
Maestru de lumini: Roberto Bujor
Sonorizare: Sorin Tican
Machiaj și coafură: Ioana Boicea
Sufleur: Mihaela Gomoiu
Distribuția:
Silvia, şansonetistă – Renata Vari
Ducele Leopold Maria – Cosmin Vasilescu
Ducesa Cecilia, soţia ducelui – Edith Mag
Prinţul Edvin, fiul lor – Cosmin Marcovici (Opera Națională Română Iași)
Contesa Stázi – Noemi Modra
Contele Bonifacio Kauciano – Laurenţiu Nicu
Miska – Peter Hercz (Ungaria)
Domnul Feri – Dan Cornescu
Arhiducele Ferdinand Salvador – Adrian Grădinaru
Generalul Rohnsdorf – Ioan Cherata
Tonelli – Nicolae Popa
Endrei – Dragoș Dragomirescu
Contesa Clementina – Anca Ţecu
Contesa Cristina – Lelia Vais
Baronesa Leontina – Violeta Ţicu
Contesa Carolina – Oana Bărcan
Ospătarul bătrân – Ştefan Ciucă
Ospătarul tânăr – Ionuţ Dumitru
Notarul Kiss – Teodor Ispas
Lazarevici, un comerciant bogat – Alexandru Petre
Baronul Viktor Hübner – Mircea Tudora
Contele Aristide Bettelheim – Nicolae Popa
Omul sandvici – Costin Nanu
Dirijorul – Bogdan Olaru
Fetele din cabaret:
Aranka – Olguța Ilie
Jou-Jou – Eva Ștefănescu
Clo-Clo – Alina Onofrei
Daisy – Galina Uncu
Margo – Erna Marin
Vali – Alexandra Iordache
Orchestra, Corul și Baletul Operei Române Craiova
ACT I
The stage represents the interior of an Orpheum Theatre in Budapest, in the spring of 1914
Sylva, an acclaimed leading singer, bids farewell to her friends and admirers, getting ready for a trip. She wants to go to New York, where she has been assigned a very advantageous contract. Prince Edwin tries to make her stay, confessing to his sincere love and his wish to marry her, but Sylva does not believe in the future of their relationship. Count Kauciano, also madly in love with Sylva, wants to join her. With the help of Mishka, the head waiter of Orpheum, count Boni prepares a farewell night for the fans and friends of the singer to say goodbye. Mr Feri, a loyal client of the Orpheum and Mishka, the waiter, nostalgically remember Cecilia, the former leading singer of the cabaret theatre, who had abandoned them and her career as a performer many years before. At that time, Cecilia appears, who, in the meanwhile, has become Duchess of Lippert Weilersheim. She has come to the Orpheum to persuade her son, Edwin, to give up Sylva and come back to Vienna, where he is awaited by his aristocratic fiancée, countess Stasi. Mishka and Feri recognize the duchess as the former leading singer they once adored, but Cecilia does not want her past to be revealed and makes them both swear that, whatever happens, they will not disclose her secret. Edwin's meeting with his mother results in a confrontation of the two. Cecilia forces him to come back to Vienna under the pretext of a recall order provided by general Rohnsdorf, a last attempt of the duchess at bringing her disobedient son home. However, instead of bidding farewell to Sylva, Edwin signs a notarial contract committing himself to marrying her. Count Boni intervenes, telling Sylva that prince Edwin already has a fiancée in Vienna, countess Anastasia. Sylva feels betrayed and leaves to New York with Boni Kauciano.
ACT II
Scene: Palace of the Duke of Lippert Weilersheim, spring of 1914.
The guests arrive to celebrate Stasi's engagement to Edwin, announced by Duchess Cecilia and her husband. Count Boni Kauciano is one of them. Boni comes together with Sylva, who plays the part of his wife and Mr Feri, disguised as count Kauciano Sr, his father. The masquerade was invented by Sylva, who wants to meet Edwin once again. Disguised as the Countess Kauciano, Sylva wins everybody's heart, including the Archduke Ferdinand, who begins to court her. He wants Sylva to become his mistress, as do all the good-looking ladies in the court, wives of his dignitaries. A sincere discussion of Stasi and Edwin reveals that the future bride is not in love with Edwin, that she only loves him as his cousin and that she is aware of his love for Sylva. However, as Edwin sees the woman he loves as the wife of count Boni, he becomes so desperate that he accepts the engagement proposed by his parents. Mishka intervenes and joins Stasi with Boni, and the two young people fall in love at first sight. Eventually, Edwin confesses to Sylva that he has never stopped loving her. Cecilia, though she has accidentally discovered that Sylva is not really Boni's wife, does not reveal what she has found out to the fake countess, but drives her crazy expressing her disdain for the singer, saying she is even willing to give her money in order to give up Edwin. Offended and humiliated, Sylva wants to go away, but she stays at the celebration out of curiosity. As the duke wants to announce the engagement, Edwin interrupts him, confessing that his heart has been won over by Sylva and that he intends to marry her. Cecilia intervenes and gives the fake countess away, but Sylva answers in dignity, assuring everyone that she is not an easy dame of the court, like the archduke's mistresses. She shows the marriage contract signed by Edwin, and Boni is happy to "divorce" her so that he can marry Stasi. The archduke and the aristocratic ladies, whose pride has been offended, storm off angrily, the duke is afraid of a scandal, but Mishka, with an unexpected gesture, solves the situation…
ACT III
Scene: Abasia, June 18, 1914
The old and senile duke Lippert Weilersheim is getting ready to celebrate the birthday of his wife, Cecilia. The woman, however, is in no mood for parties. She cannot be consoled after all that has happened; Stasi and Boni have disappeared with no trace, Edwin has left to look for has left to look for Sylva. Fearing the gossips of the Viennese, Cecilia does not allow her son Edwin to enter the party in order to congratulate her on her birthday, together with his beloved Sylva. Mr Feri is convinced that the time has come to give Cecilia away. So that he should not infringe his oath, he leaves it all to the former husbands of the duchess, inviting all of them to her anniversary. The three men tell the duke and the archduke everything they know of her past as a leading singer. Discovered and humiliated, Cecilia sees her hopes of becoming a genuine aristocrat shattered; she will now receive Edwin and his spouse and consents to their marriage. The archduke, as a gift for his wife's birthday, provides duke Weilersheim with the decree of Emperor Francis Joseph I, appointing him ambassador to Madrid. Cecilia thinks she will finally see her dream come true and will become a dame of honour of the court, but the Emperor's order decides otherwise… Count Boni has not dared to open any of the daily telegrams from the parents of countess Stasi so far, but, reading one at random, he discovers that during all this time his future in-laws approved of their marriage. Upon proposal of the archduke, the crowd begins to celebrate the union of the couples, but general Rohnsdorf crashes the party, letting the archduke know that an attempted murder was perpetrated in Sarajevo against his cousin, the heir to the throne. Ferdinand orders that the party should continue, but things no longer work as expected…
*Titus Moisescu & Miltiade Păun, Ghid de operetă, Editura Muzicală a Uniunii Compozitorilor, Bucharest, 1969