Manager's message
Craiova Romanian Opera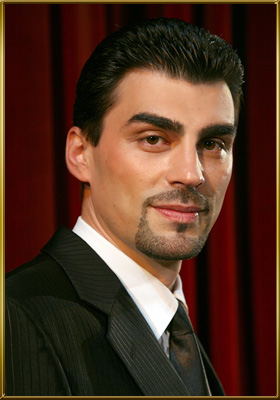 28th of November 2013 is the birthday of THE ROMANIAN OPERA CRAIOVA, which was founded as a respectable descendent of "Elena Teodorini" Lyrical Theatre. This long-desired change of name, justified by the large number of opera shows in the current repertoire, led to a promotion and natural recognition of the institution as one of the most important opera theaters in Romania. Our Opera will not diminish the number of operetta, ballet or children musical shows that will take place in Craiova, and, at the same time, it will not diminish the memory of the famous soprano Elena Teodorini. She will remain the spiritual patron of The Romanian Opera Craiova, and the festivals organized by The Romanian Opera Craiova will continue to bear her name: The International Festival "Elena Teodorini" and the International Canto Contest "Elena Teodorini".
At the crossroads of a NEW BEGINNING, after getting its true identity for the first time in its existence, due to the Local Council and the Craiova City hall – by adopting the change of name into The Romanian Opera Craiova – we are all responsible for administrating properly one of the most important cultural institutions from the Oltenia region and not only.
The OPERA, as a cultural institution and as a distinctive type of show, may not be the sine qua non condition of our existence, but, surely, it can make us to become better, more sensible persons, it can help us understand better the true value of the universal and Romanian cultures, to broaden our horizons and to embellish our existence. But, the most important benefit of its existence is that the opera represents the cultural and spiritual milestone for our descendents.
Being already known the fact that our city is an important candidate for becoming EUROPEAN CULTURAL CAPITAL for 2021, The Romanian Opera Craiova hopes to represent a bridge towards the world, towards international music. Our rich cultural tradition forces us to find the proper means for promoting the musical values, and to take interesting and original activities which will enrich our spiritual existence, giving the deserved importance to our artistic projects within the European context.
At the beginning of this new road, we wish a big success to all the artists that will perform at the Romanian Opera Craiova, and we invite all our spectators to join us in order to create memorable moments TOGETHER! I am convinced that only with the help of a perfect artist-spectator union we will gain the right to become citizens to an European cultural Capital.

Manager Antoniu Zamfir
THE ROMANIAN OPERA CRAIOVA