Artists
CORNESCU DANIEL
Actor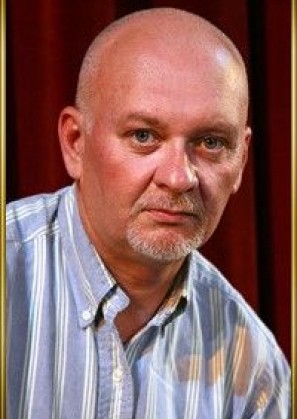 Alumnus of the Arts Department (Theatre) of the University from Craiova, Dan Cornescu has been discovered by the director Migry Avram Nicolau, which he considers as "the lady of Romanian operetta".
His appearances on the stage of "Elena Teodorini" Lyrical Theatre (currently Romanian Opera from Craiova) are related especially to operetta and musical, where he proves to be remarkable due to his ease and humorous manner by which every word, every gesture is conferred realistic meanings, often with unexpected effects, but irresistible for the public.
Thanks to the lead role in "Conu' Leonida faţă cu reacţiunea", staged at "Marin Sorescu" National Theatre from Craiova, he became a winner of the Theatre Festival from Budapest (2010) and of the International Festival of Studio Theatre from Piteşti (2011).
Some of the worth-mentioning roles played by Dan Cornescu are the role in "Iona" by M. Sorescu; the operetta roles: Wilhelm Giesecke ("The White Horse Inn"), Iotza ("Countess Mariza"), Carnero /Jupan ("The Gypsy Baron"), The Ambassador ("The Merry Widow"), The Gardner/ Loriot ("Mam'zelle Nitouche"), The Tramp ("My Fair Lady"), The The Taylor ("Ball at the Savoy"), Frosh ("The Bat"); the roles in musical comedies: Jenică ("Who's Your Daddy?"),Matache ("Matache's Comet"), Chasuble ("Good Evening, Mr. Wilde!") and the roles inMerry Moments "Variety, Variety"; roles in operas: Ambrogio ("The Barber of Seville"), Alcindoro ("Boema"); roles in children musicals: The Penguin ("Mary Poppins"), The Wizzard ("Little Dorothy"), The Prince ("The Princess and her Tin Soldier"), Hook ("Peter Pan"), The Nanny/ The Clown ("The Sleeping Beauty"), The Fox ("Long Road, Short Story"), The Lion ("Muşchetarii Măgăriei Sale"), A Dwarf ("A Snow White Cinderella",) The Bear ("The Disobedient Rooster").
On the stage of "Marin Sorescu" National Theatre from Craiova he embodied An 'ipistat' in "D'ale carnavalului".
We also meet Dan Cornescu as an assistant director in three shows: "Little Dorothy", "Good Evening, Mr. Wilde!" and New Years Eve 2013, we well as an Italian-speaking host for a cappella choir shows.