Artists
Gabriel Marciu
Actor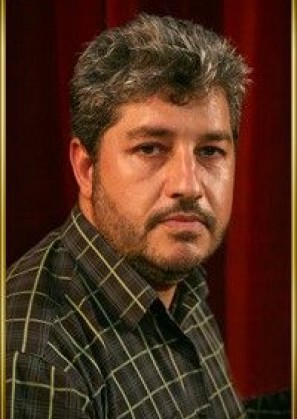 While serving as a backstage director (1990 - 1998), he had the opportunity to also act as a singer, in secondary roles from operettas, and later he became an actor, graduating the Faculty of Letters, Department of Theatre of the University from Craiova, where he is currently an associate professor, teaching "Stage Improvisation".
He has a PhD in Humanities since 2008 and was the manager of "Oltenia" Philharmonica from Craiova.
Over the years, he interpreted some major roles in operettas, musicals and opera on the stage of "Elena Teodorini" Lyrical Theatre (currently Romanian Opera from Craiova): Fernand de Champleatreux / Louis de Flavignyin "Mam'zelle Nitouche" by F. Hervé, The King in "Aida" by G. Verdi, The Narrator in "Peter Pan" by L. Profeta,Leopold Brandmeyer in "The White Horse Inn" by R. Benatzky, Prince Yamadori in "Madame Butterfly" by G. Puccini, Ion Ghica / Anton Pann in "Drama at the Monastery" by C. Ungureanu, The Wolf in "Long Road, Short Story" by F. Comişel, Vicomte Cascada in "The Merry Widow" by Fr. Lehár, The Commissioner in "Traviata" by G. Verdi, Karl in "Countess Mariza" by E. Kálmán, The Jailer in "Tosca" by G. Puccini, The Evil Fairy in "The Sleeping Beauty" by M. Ţeicu, Count Peter Homonay in "The Gypsy Baron" by J. Strauss, Papperz in "The Circus Princess" by E. Kálmán, Dr. Blind in "The Bat" by J. Strauss, The Crow in "Muşchetarii Măgăriei Sale" by C. Ungureanu, Pomerol in "A Ball at the Savoy" by P. Abraham, Alcindoro in "Boema" by G. Puccini, The Bear in "The Mischievous Singer" by C. Ungureanu, The Bear in "Adventures in the forest" by C. Ungureanu, Fănică in "Who's Your Daddy?" by F. Comişel.