Artists
Laurențiu Nicu
Actor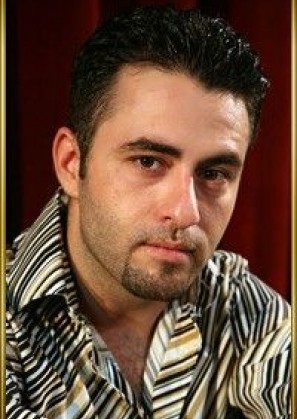 Laurențiu Nicu is a graduate of the University from Craiova, Faculty of Letters, Theatre Department (class of 2007), the class of prof. Remus Mărginean, where he is currently a full time assistant.
His artistic portfolio includes drama roles, such as Alexei Feodorovici in "The Karamazov Brothers" by Dostoievski, Ivan Vasilievici Lomov in "A Marriage Proposal" by Cehov, Iordache in "D'ale Carnavalului" by Caragiale, Timoftei in "The History of Communism for the Mentally Ill" by Matei Vişniec, The Old man in "The Chairs" by E. Ionescu, Claudius in "Hamlet" by Shakespeare, Şbilţ in "The Red Passion" by M. Sorbul, Anselmo and Peştele fetei maure in the musical "Man of La Mancha" by D. Wassermann.
He shows a special affinity to the musical scene, so he has been an employee of "Elena Teodorini" Lyrical Theatre (currently Romanian Opera from Craiova) since 2006, where he performed as The Little Soldier / Toni in "The Tin Soldier", The Butler in "The Sleeping Beauty", Egon din "The Cousin from Nowhere",Baron Zsupan in "Countess Mariza", The Peasant / The General in "The Dolls Fairy", Algernon Moncrieff in "Good Evening, Mr. Wilde!", Niegus in "The Merry Widow", The Prince in "Cinderella", The Tinman din "Little Dorothy", Sandman / The Witch Wilma din "Hänsel and Gretel".
He also performed in several ballet spectacles ("Carmina Burana", "Faust", "In the rhythm of the dance", "El amor") demonstrating real choreography skills.
In addition to the musical numbers carried out for "Elena Teodorini" Lyrical Theatre, he also signed the choreography of the show "The Cousin from Nowhere", the direction and choreography of the shows "Dance with me" and "That Jazz", of theatre and dance shows "The Red Passion", "Shakespeare Love" and "Girl with the violin", as well as the stage movement and choreography of the theatre plays "Conu' Leonida faţă cu reacţiunea" and "Thieves".