Departments
Mihaela Grama
Technical director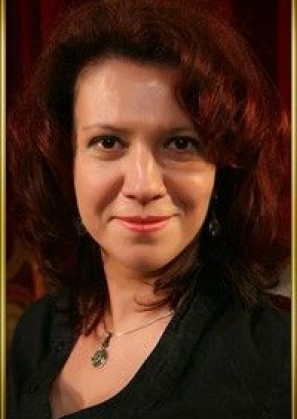 Mihaela Grama graduated the Faculty of Mechanics from Craiova – Machine Manufacturing Technology department and the Faculty of Arts within "Spiru Haret" University from Bucharest – Music Pedagogy Department .
Over her years at "Elena Teodorini" Lyrical Theatre, she was a music secretary, chief of production for "Aida" by G. Verdi and a member of the ballet ensemble for "The Fountain of Bakhchisarai", "Carmen" (Bizet-Scendrin), "The Merry Widow", "Aida" and "Nabucco".
Mihaela Grama is currently a technical director at the Romanian Opera from Craiova, with an impressive repertoire of shows (opera, operetta, ballet and children musicals): "Aida", "Othello", "Falstaff", "Rigoletto", "The Troubadour", "La Traviata", "A Masked Ball", "Nabucco", "Turandot", " Madame Butterfly", "Tosca", "La Bohème", "The Barber of Seville", "Don Giovanni", "The Wedding of Figaro", "Cavalleria rusticana", "Pagliaci", "Lucia di Lammermoor", "Don Pasquale", "The Elixir of Love", "Carmen", "La serva padrona", "Hänsel and Gretel", "Coppelia", "Carmina Burana", "The Bat", "The Gypsy Baron", "Countess Mariza", "The Circus Princess", "A Ball at the Savoy", "The White Horse Inn", "Let Me Sing", "The Cousin from Nowhere", "The Merry Widow", "Boccaccio", "The Poacher", "The Disobedient Rooster", "Drama at the Monastery", "Muşchetarii Măgăriei Sale", "The Sleeping Beauty", "Mary Poppins", "Little Dorothy", "Peter Pan", "Cinderella".